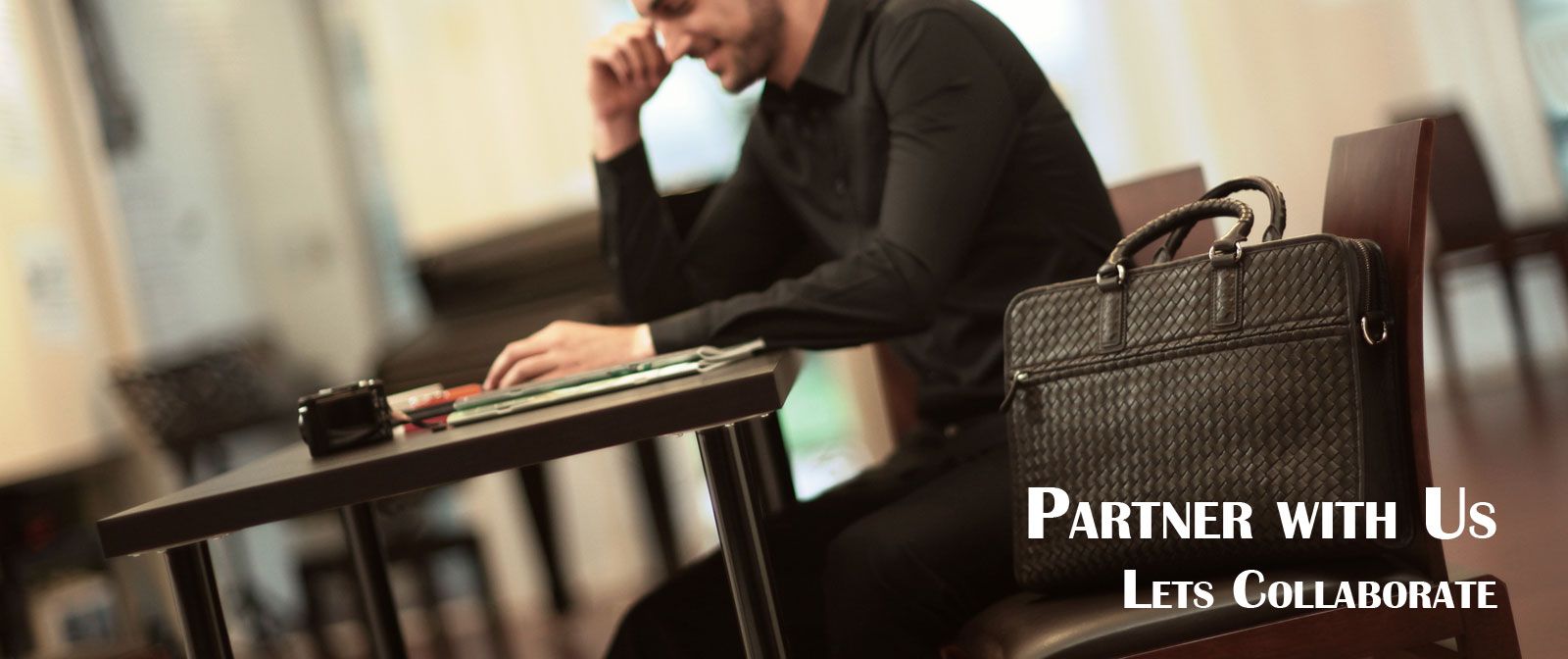 Thank you for your interest in Story Leather! We are looking for fun, social, and outgoing people who want to be a part of our ambassador community and help us spread the word about Story Leather! Sign up and join now to start earning up to 20% in commission on your referrals
Possible partnership scenarios:

Brand Ambassadors - we are looking for social media rock stars and everyday bloggers to help us spread the word about Story Leather
Resell Story Leather goods and become a stockist (we are looking for domestic and International partners)
Private label or white labeling - add a line of premium leather goods to your existing product portfolio.
Global distribution partners - we are looking to expand globally, offer Story Leather in your country.
Corporate gifting and marketing promotions - offer a line of premium quality promo items for your marketing agency.
Product prototyping - leather works may not be your core competency, let us handle this while you do what you do best!
Please fill out the form below and we will get in touch shortly. Thank You.