Polo Blue Calfskin Keyring - 2024 edition
Elevate your style while welcoming good fortune with our meticulously handcrafted red calfskin leather keychain. Inspired by traditional Chinese lucky charms, it's the ideal accessory for aficionados of fine craftsmanship.
Adorning this keychain are the Chinese characters (三寶退散), encapsulating the essence of security and peace during your journeys. With this talisman in your possession, you'll carry the blessings of a worry-free expedition, no matter where your adventures may lead.
WHAT YOU'LL LOVE:
Functional and Versatile as a keychain
Inspired by ancient Chinese traditions
Expertly handcrafted by our leather artisan team

Finest Craftsmanship Guaranteed

Ships in 3-5
Business Days

International Shipping Available

100% Secure
Shopping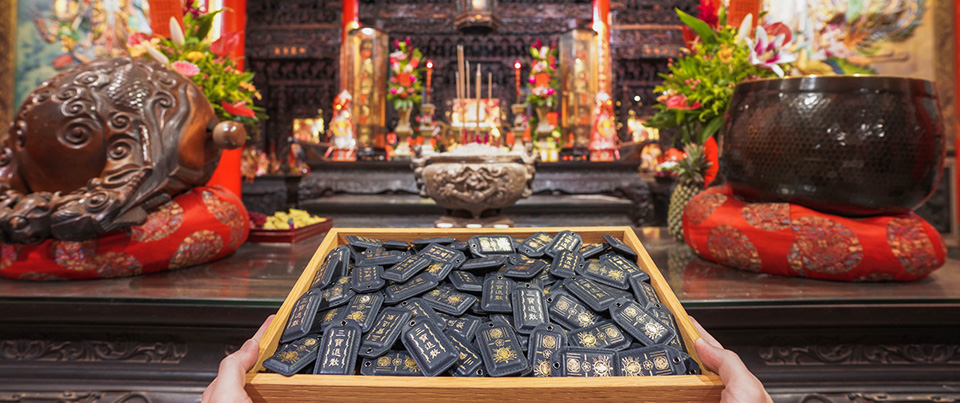 Golden Dragon 2024 Polo Blue Keyring

Presenting our Polo Blue Genuine Calfskin Leather Keychain - a contemporary take on a classic Chinese talisman tailored exclusively for passionate travelers. This exquisite accessory isn't just a style statement; it's a symbol of safety and serenity, making it the ultimate travel companion for the Year of the Golden Dragon in 2024.

ON DISPLAY

Leather / Polo Blue Calfskin Leather
Keyring Hardware / Gunmetal Black
Dimensions / W 1.3-in. (3.3cm) x H 2.3-in. (5.8cm)

Finest Craftsmanship

Turn it over, and you'll uncover an intriguing design on the reverse side. Five circles at the center symbolize the harmonious protection of the five elements, ensuring a well-balanced and safeguarded voyage. Below, we've skillfully integrated the concept of crossroads and the universally recognized OK hand gesture into the design. It serves as a reminder that when facing life's challenges, maintaining composure ensures that even substantial obstacles become manageable, and minor inconveniences simply fade away.

Handmade with Genuine Leather

All leather goods are handmade by our leather artisans. We use the highest quality calfskin leather combined with the best stitch work to provide you with a premium quality leather charm.